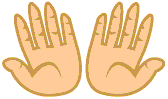 Taking a break from work
Online Advertising (the about me business)
You only go round once
That is part of a once popular slogan. Do you know
who's slogan it was?
Sample example profile:
first name
last name
USA
(702) 340-1126
URL:
www.dnnbth.org
Always looking for something new. Why surf the same old stuff?
I like online marketing. I don't know HTML. I want to help you find where
your profits are.
Today is the start of tomorrow, so I am working on another day now, till I see yesterday.
Would you read that?
Following right along..Can you believe that the preceding profile is the
beginning of a search engine ranking.
How many profiles do you fill out during the course of a month?
All things being equal..your able to offer support..
to a replicated page of a program by linking..from another webpage you own..
Brand your self, be favorable and bold.
Don't you think your profile is important..?
What was that junk you use to see in search engines? When you read
a listing little price quotes and such...doesn't popularity or
repetition count?
You don't have a website address.
Your business card could need a personal profile page
a "web page" address on the world wide web.
Look at all the companies that make money from profile pages.
ICQ, American Singles, Match.com, xpsnsearch.com, Link Share,
Partner Weekly, Ryze, meet-up.com this is just a small cross
section.
Why not make money from your own profile page.
For as little as 1-5 dollars a month, you can have a website.
I want to help
find your profits:
Nothing is more exciting than creating ,
creating a website.
You know you need a website.
What a job!
I might describe my job in a little more detail here.
I want to give you a hand...help...
Let's give him a hand...clap....
my hand hurts...
the ultimate "buy this letter:, it would be nice to own it.
It's plain folks, the world is full of plain people.
By now your wonder what it is I want to you to buy?
I don't want to sell, I don't (right now) , just want to
make a mental picture
for us.
It's not easy with so many..different concerns of today's
busy man or woman.
Grab a pen or pencil..jot down this web address...
subscribe to the "BigCan" contribution of articles,URL's, recipes, hobbies, network program listings welcome...